St. Mary's Church, Fort William, Highlands
CAN'T PRAY WITH US?
  - If the stream is not connecting on this website e.g you are getting constant buffering or it says 'Stream Unavailable - the traffic is very busy during the Easter period - all masses are now being recorded and you can download them after the mass (find them at the bottom of this page)  and be in spiritual communion with us. If you download them first you will not get any buffering (the file is usually about 80mb in size) However if wish to join us live than try the following in this order
1.Wait until the advertised time and refresh your page....
2. Still not working?  Then try 'Friends of St Marys Fort William' Facebook page and Fr David is broadcasting mass there.... click on link below and scroll down until you find him! https://www.facebook.com/catholicfortwilliam/  (Sorry if you have got this far and congratulations on your persistance - there will be a special place in heaven reserved for you :))
St Isidore of Seville - Pray for us
!
Watch Videos
Mass from the Scottish Highlands 09:55 23-08-2020
Mass from the Scottish Highlands 09:55 16-08-2020
Mass from the Scottish Highlands 09:55 09-08-2020
Mass from the Scottish Highlands 09:55 02-08-2020
Mass from the Scottish Highlands 10:15 23-07-2020
Mass from the Scottish Highlands 10:15 22-07-2020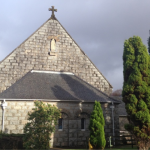 Mass from the Scottish Highlands 10:15 21-07-2020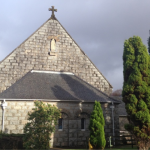 Mass from the Scottish Highlands 10:15 20-07-2020
Mass from the Scottish Highlands 10:00 19-07-2020
Mass from the Scottish Highlands 10:15 18-07-2020
Mass from the Scottish Highlands 10:15 17-07-2020
Mass from the Scottish Highlands 10:00 16-07-2020
Mass from the Scottish Highlands 10:15 15-07-2020
Mass from the Scottish Highlands 10:15 14-07-2020
Mass from the Scottish Highlands 10:15 13-07-2020
Mass from the Scottish Highlands 10:15 12-07-2020
Mass from the Scottish Highlands 10:15 11-07-2020
Mass from the Scottish Highlands 10:15 10-07-2020
Mass from the Scottish Highlands 10:15 09-07-2020
Mass from the Scottish Highlands 10:15 08-07-2020
Mass from the Scottish Highlands 10:15 07-07-2020
Mass from the Scottish Highlands 10:15 06-07-2020
Mass from the Scottish Highlands 10:15 05-07-2020
Mass from the Scottish Highlands 10:15 04-07-2020
Mass from the Scottish Highlands 10:15 03-07-2020
Mass from the Scottish Highlands 10:15 02-07-2020
Mass from the Scottish Highlands 10:15 01-07-2020
Mass from the Scottish Highlands 10:15 01-06-2020
Easter Mass from the Scottish Highlands 10:15 29-05-2020
Easter Mass from the Scottish Highlands 10:15 27-05-2020